Hire Top-notch Sitecore Talent for Your Next Project !
Are you looking for highly skilled Sitecore developers and experts? Your search ends here! At Murmu Software Infotech, we specialize in connecting businesses with the best Sitecore talent in the industry.
Your Trusted Partner for Sitecore Talent Acquisition
At Murmu Software Infotech, we have a passion for all things Sitecore. With a proven track record of matching clients with exceptional Sitecore developers, we are your go-to source for building a dream Sitecore team.
Get yourself a team of developers that are process oriented, possess technical expertise, offer workforce transparency & are cost-effective to your company.
Our dedicated Developers and Teams

.NET
Sitecore SXA
Angular
Android
Azure
AWS
iOS
React JS
Sitecore CMS
Salesforce
Design
Quality Assurance

Sitecore XM Cloud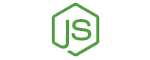 Node Js
Why take our Staff Augmentation service?
Murmu Software Infotech has proven track record of successfully providing/supplementing remote development with startups as well as fortune 500's. Our teams have hugely contributed to efficiency, turnaround speed and upskill requirements and saved multi-million dollars for many of our clients.
Client-centric model with dedicated teams
Access to quality resources and skill sets
Complete flexibility to scale up or down
Full control over project development
Cost optimization and progress visibility
No setup or maintenance costs
Have a look at some of the related articles from our Blog to understand Staff Augmentation better.
Sitecore CMS
What are Caching Options? Caching options to the renderings Sitecore caches output:The options are:Cacheable: Specifies
Read More »
Sitecore CMS
Sitecore CMS stands for content management system. It is a powerful tool for brands that
Read More »
Sitecore CMS
Prerequisite 1. Visual Studio 2. Sitecore 10.3 Steps: 1. Open visual studio. Create a new
Read More »
Technologies in which we Offer
We provide custom development services across the software development domains to ensure your digital transformation journey is smooth and rewarding.